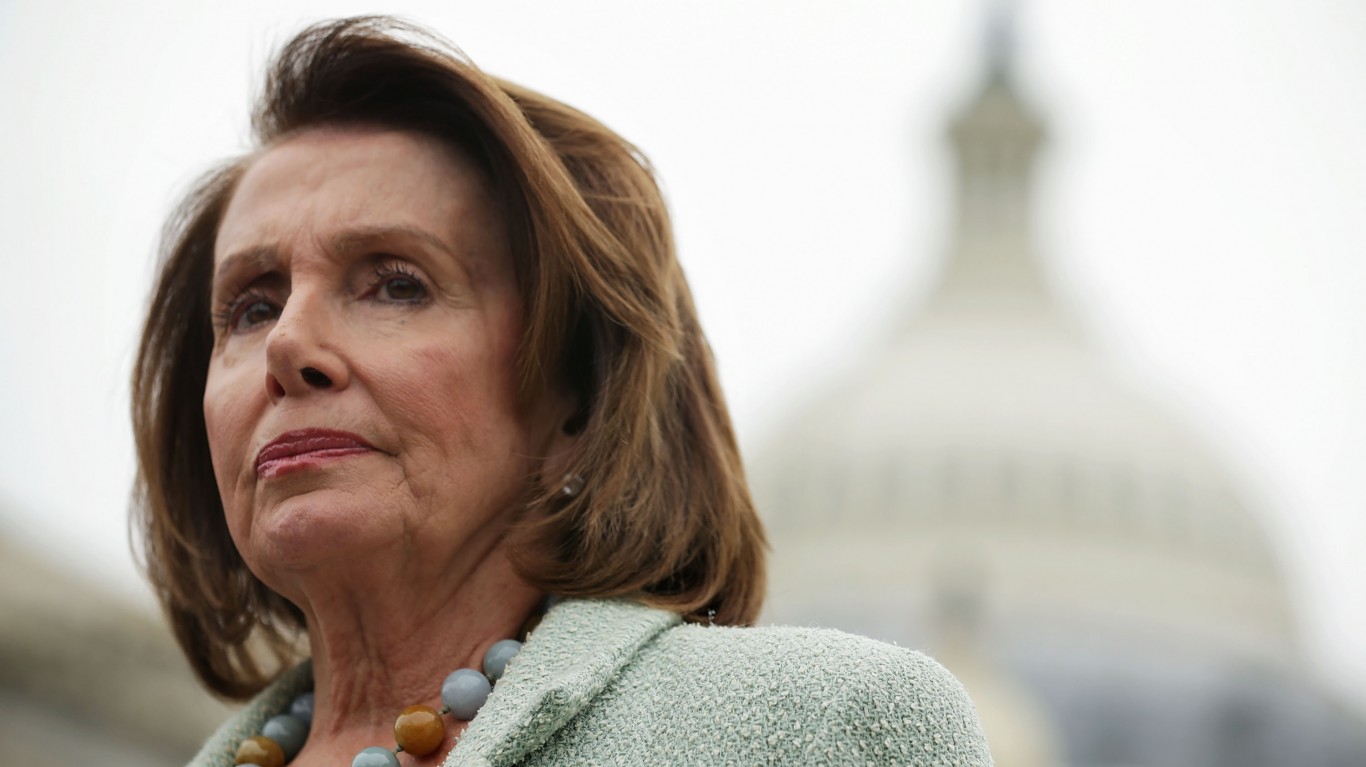 Soon you'll be able to trade stocks like a senator or congressman – 24/7 Wall St.
Last Thursday, Subversive Capital Advisers filed a registration statement with the U.S. Securities and Exchange Commission (SEC) to launch two exchange-traded funds (ETFs) that track reported investments by Democratic or Republican members of Congress.
The Democratic tracker is called the Unusual Whales Subversive Democratic Trading ETF, and the fund's ticker symbol is NANC. The Republican tracker is the Unusual Whales Subversive Republican Trading ETF, and the ticker for it is KRUZ. The NANC fund will track the investments of Democratic representatives and senators; KRUZ will follow the Republicans.
Here's a chance for retail investors to act on their widely held belief that members of Congress have access to more information than the rest of us. Subversive Capital funds follow the same principle as ETFs that track hedge fund investments: track smart money. Whether congressional dealings and investments are just as smart remains to be seen. Subversive Capital's filing says each fund will include a portfolio of 500 to 600 stocks.
Under the Stop Trading on Congressional Knowledge (STOCK) Act of 2012, members of Congress are required to disclose trades in stocks, bonds, commodities, or other securities worth more than $1,000 within 45 days of the transaction. Subversive Capital plans to use this data to make buy and sell decisions for components of its funds.
Republican Senator Josh Hawley of Missouri introduced legislation in January barring members of Congress and their wives from owning or trading individual stocks. Hawley's main target was Paul, the husband of House Speaker Nancy Pelosi, a venture capitalist who acquired millions of dollars in stock options over the past year and a half.
According to a Financial Times report, 76% of Americans think members of Congress have an "unfair" advantage when it comes to trading. Only 5% support allowing senators and representatives to trade.
Data collected by Capitol Trades shows that Democrat Ro Khanna of California is by far the most active trader among members of Congress. Over the past year, Khanna has completed over 6,500 trades involving over 105 million shares. Republican Congressman Michael McCaul of Texas made more than 1,800 trades involving more than 125 million shares.
ALSO READ: 7 Dividend Stocks In A Sector That Can Survive And Thrive During Market Crashes

Subversive Capital launched its first fund, the Subversive Metaverse ETF (PUNK) in January and has attracted $933 million in investments to date. The fund has lost around 24% of its value since its inception. The fund's top equity holdings are Agilent (3.68%), Apple (3.61%) and Microsoft (3.53%). Its main asset is cash (20.54%). As of August 29, the fund included shares of 53 companies.
Sponsored: Tips for Investing
A financial advisor can help you understand the pros and cons of investment properties. Finding a qualified financial advisor doesn't have to be difficult. SmartAsset's free tool connects you with up to three financial advisors who serve your area, and you can interview your matching advisors for free to decide which one is right for you. If you're ready to find an advisor who can help you achieve your financial goals, start now.
Investing in real estate helps diversify your portfolio. But expanding your horizons can come with additional costs. If you are an investor looking to minimize your expenses, consider checking out online brokers. They often offer low investment fees, which helps you maximize your profits.