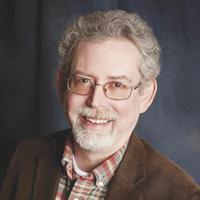 Members of Congress should not trade stocks | Opinion
A Business Intern June article lists 65 members of Congress who have violated laws aimed at ending conflict of interest and insider trading.
It's not primarily a Democrat or Republican issue, it's both. The list includes 33 Republicans and 32 Democrats who failed to properly report their financial transactions required by the Stop Trading on Congressional Knowledge Act of 2012 (the STOCK Act). The law requires members of Congress to promptly and publicly disclose stock trades made by themselves, their spouses, or a dependent child. It has to be reported "promptly" in government terms, you see, so it's like 45 days – but it's just too hard for these elected officials to follow the law – especially when big bucks are involved.
Violators can fetch a fine, but it's usually only $200. Congress needs to do better, and now there are proposals to ban federal lawmakers from trading individual stocks. It's a good idea. It wouldn't prevent them from having assets in blind trusts, for example. Some members of Congress are already doing this. What we know for certain is that many members of Congress have access to valuable non-public information that they could use to their advantage, and what is in place now to make them transparent about it is not working. .
Here are just a dozen examples of breaches from the Business Insider report:
Sen. John Hickenlooper (D-Colorado) was months late in 2020, up to more than a year late, to disclose five separate stock trades for himself or his wife that together were worth between $565,000 and $1. .3 million. That same year, Hickenlooper did not disclose purchases of different classes of stock by his wife worth between $516,000 and $1.2 million. He also belatedly announced that his wife had sold between $130,000 and $300,000 worth of Liberty Media Corporation and Liberty Broadband Corporation stock this year.
Rep. Pat Fallon (R-Texas) was months late disclosing dozens of stock trades in 2021 that together were worth up to $17.53 million. Fallon was again late in December to disclose stock trades.
Rep. Susie Lee (D-Nevada) misdisclosed more than 200 stock trades between early 2020 and mid-2021 that were worth up to $3.3 million in total.
Rep. Diana Harshbarger (R-Tennessee) failed to properly disclose more than 700 stock trades that together were worth up to $10.9 million.
Rep. Kathy Manning (D-North Carolina) and her husband were late — sometimes months — to disclose dozens of stock trades made in 2021 that together were worth up to $1.25 million
Rep. Maria Salazar (R-Florida) was weeks late reporting a health care company stock market valued between $250,000 and $500,000.
Representative Kim Schrier (D-Washington) revealed more than two months late that her husband bought up to $1 million worth of Apple Inc stock.
Senator Cynthia Lummis (R-Wyoming) was several days late to report a purchase last August of up to $100,000 in bitcoins.
Representative David Trone (D-Maryland) was months late in reporting several stocks and structured notes that together were worth hundreds of thousands of dollars.
Representative Mo Brooks (R-Alabama) was about a month late to disclose a sale of Pfizer stock worth up to $50,000.
Rep. Cheri Bustos (D-Illinois) revealed months late that she sold up to $150,000 worth of stock in March.
Rep. Brian Mast (R-Florida) late revealed he bought up to $100,000 in stock in an aerospace company. The company's president had just testified before a congressional subcommittee on which Mast sits.
These violations didn't involve small numbers – nothing but small $200 fines wouldn't stop, anyway.
According The New York Timesa January poll found that 63% of American voters are at least somewhat in favor of banning individual trade between members of Congress with strong support among Democrats, Republicans and independents.
But it's not just Congress that needs to be the focus. The temperature also reports that Sen. Kirsten Gillibrand (D-New York) and Rep. Katie Porter (D-California) have reintroduced a bill that would tighten reporting requirements for the three branches of government, as well as individual stock trading by members of Congress, the President, Vice President, Supreme Court justices and senior Federal Reserve officials.
In September The Wall Street Journal reported that from 2010 to 2018, 131 federal judges "illegally adjudicated cases involving companies in which they or their families held stock." And in two-thirds of those cases, judges ruled in favor of the companies, Forbes reports.
Judges do not recuse themselves as they are supposed to and therefore hundreds of these lawsuits could be reopened due to conflicts of interest.
A version of the stock trading ban legislation could be passed in Congress before the midterm elections this year. Watch him. Tell your representative and senators what you want them to do about it.