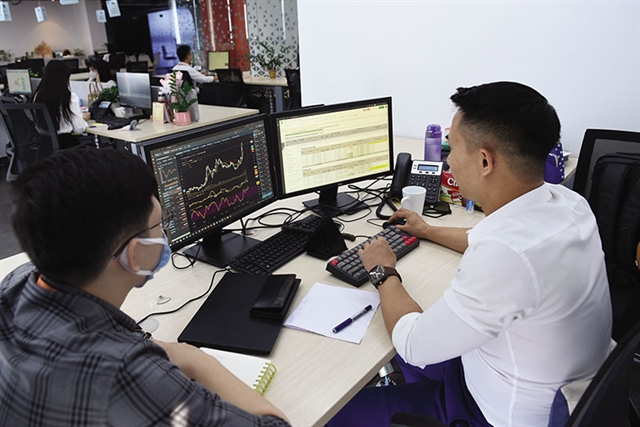 Investors will be able to trade shares on the T+2 settlement cycle
VIETNAM, July 1 – HÀ NỘI — Vietnam Securities Depository (VSD) is holding consultations on a draft regulation on clearing and settlement of securities transactions, under the guidance of adjusting the payment term to complete the settlement cycle T+2 State Securities Commission (CSE).
A few changes have been made to the project. The first is that depositary members must confirm whether they have enough money to pay for securities transactions, no later than 4:45 p.m. on the day of the transaction plus one day (T+1).
Another change is adjusting the time for VSD and clearing banks to make payment from 3:30-4:00 p.m. to 11:30-12:30 a.m. on T+2.
This is good news for investors, as securities will be transferred to investors' accounts during trading hours of T+2, which means that shares will be in their accounts between 11:30 a.m. and 12:30 p.m. of T+2, and investors will be able to trade on the same day, one day earlier than currently.
According to current regulations, securities will be transferred to accounts between 3:30 p.m. and 4:00 p.m. on T+2, when the market closes, so investors cannot trade new shares until the next day, T+3 .
Another change in the draft is that depositary members are responsible for the immediate distribution of money and securities to customers after VSD and clearing banks have made payment (after 12:00 p.m.) to ensure that investors can trade before closing time.
This is similar to stocks because the money for securities transactions will also be transferred to the investors' account at noon in T+2, and investors can use it in the afternoon trading session in T+2. +2.
The draft also stipulates that depository members must notify VSD of the results of the allocation of funds and securities to investors no later than 4:30 p.m. on D+2.
In addition, VSD also drafted a rule to replace the Custodian Member Regulation, which added certain cases for handling breaches of securities clearing and settlement regulations.
The new regulation on the clearing and payment of corporate actions should be applied from August.
According to a notice sent to participants, VSD is gathering members' views on the proposed settlement by July 5. VNS