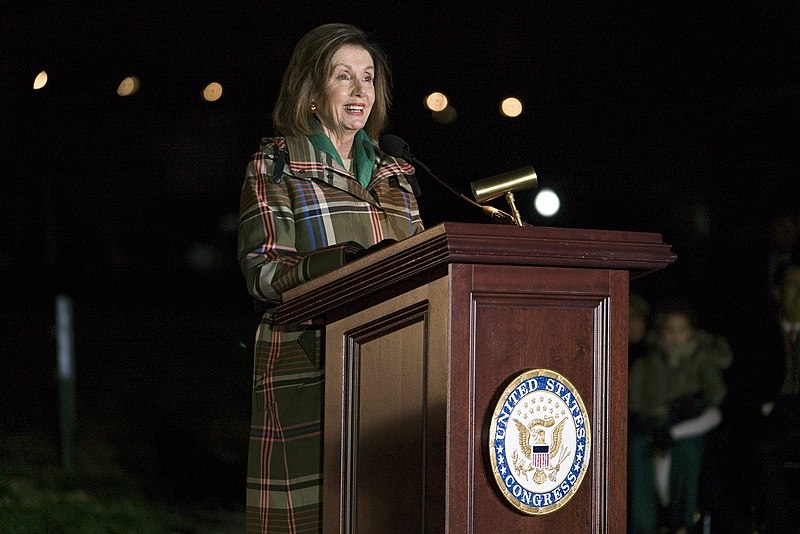 Nancy Pelosi's Husband Earns $ 5 Million in Business Shares
Democratic House Speaker Nancy Pelosi's husband Paul Pelosi has earned more than $ 5 million in trade actions in recent months. The earnings reports follow a vote by the House Judiciary Committee to advance antitrust proposals that would target tech companies.
A recently released financial disclosure report that Pelosi filed on July 2, her husband, who owns a real estate investment and venture capital firm, made 40 call options to earn 4,000 shares of Google's parent company, Alphabet Inc. at a strike price of $ 1,200. Mr. Pelosi made $ 4.8 million from the exchange and has since grown to $ 5.3 million. The transaction, dated June 18, followed Mr. Pelosi's previous actions in May to make 20 call options for Amazon with an exercise price of $ 3,000.
Mr. Pelosi also acquired 50 call options for Apple with an exercise price of $ 100, according to the disclosure report. The options have an expiration date of June 2022, which means Mr. Pelosi expects both Amazon and Apple to continue earning.
Following the reports, Pelosi spokesperson Drew Hammill said the Speaker of the House had no involvement or prior knowledge of her husband's financial transactions. Hammill pointed out that the transactions are listed in the disclosure report as movements made by a congressman's spouse, as required by disclosure laws. Hammill added that Pelosi herself does not own any shares.
The revelation of these financial transactions also comes as the House Judiciary Committee voted late last month to advance antitrust proposals targeting tech companies. The proposals address concerns about a lack of competition amid the major influence of a small group of tech companies.
In other news, Pelosi's office released statement denouncing former President Donald Trump following reports that he plans to file a lawsuit against tech companies while trying to downplay or whitewash the Jan.6 insurgency. The statement also attacks House Republicans who tried to block efforts to investigate the riots that left five dead and more than 100 Capitol Hill police injured.
"Twice impeached Florida retiree – and de facto Republican Party leader – Donald Trump joined House Republicans today in disrespecting Capitol Police and other law enforcement officials," who valiantly defended the United States Capitol on Jan. 6, decrying how rioters are "being treated incredibly unfairly" now that they face legal consequences for their actions, "the statement said.