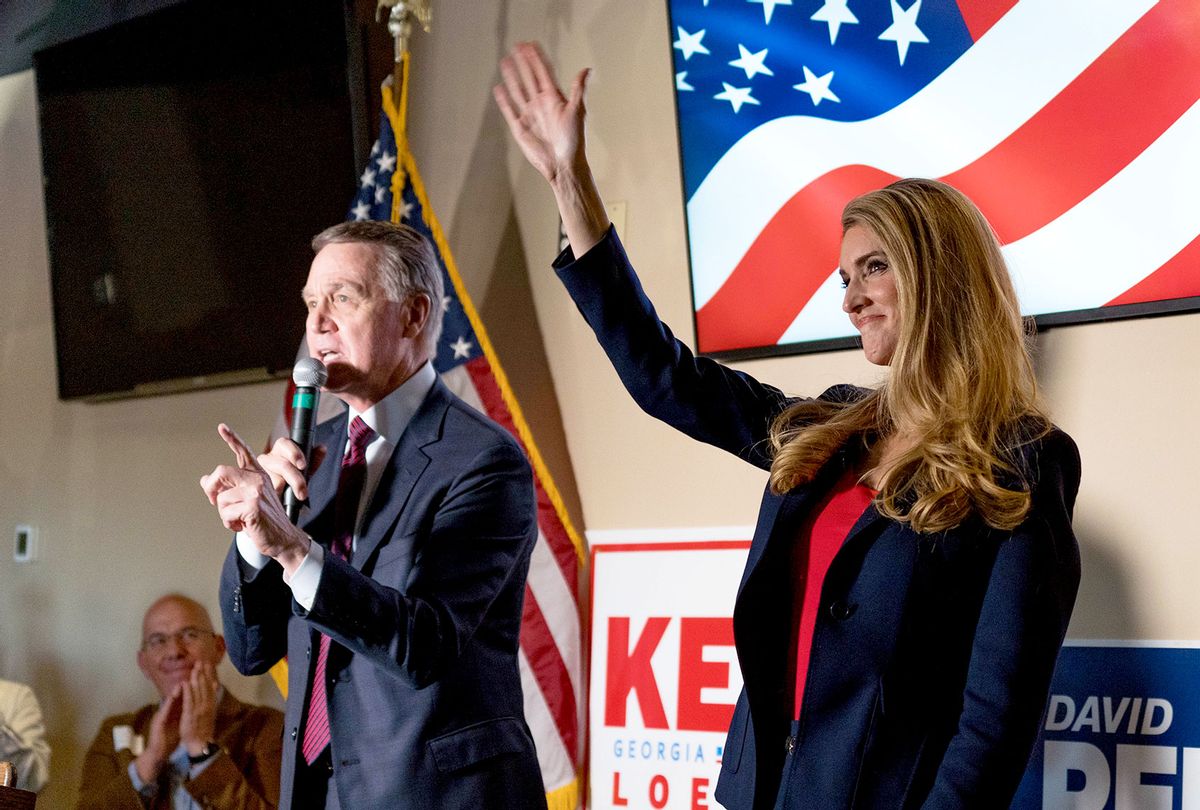 Should senators be allowed to trade in stocks? In the midst of obvious conflicts, probably not
When asked during a recent debate whether members of Congress should trade stocks, Senator Kelly Loeffler, R-Ga., Tried to sidestep a real political issue by saying the American dream was at stake during elections. She is not entirely wrong. Many Americans dream of an open and honest government that sets a level playing field for free markets. Today, the active commerce of senators undermines confidence in government and the markets.
While Loeffler's stilted stammer doesn't inspire confidence, fellow Republican Georgia Senator David Perdue – who also faces a tough January 5 run-off that will decide Senate control – provides the most disturbing example. speculative stock trading by a senator sitting, with 2,596 securities transactions during his only six-year term. As a perspective, Perdue's thousands of transactions represent nearly a third of all U.S. senator transactions disclosed during that time period. Collectively, Perdue's active trading and focused positions raise both conflict of interest and insider trading issues.
Senators who own shares in the companies they oversee create a clear conflict of interest between their personal portfolios and their duties to the public. Perdue presents the problem. Since 2016, he has bought or sold shares of FireEye, a cybersecurity company, 61 times. He made many of these deals while serving on a cybersecurity panel – and while FireEye landed millions of federal contracts. Similar conflicts exist with its trading in shares of financial services companies including JPMorgan Chase, Bank of America and Regions Financial. As a member of the Senate Banking, Housing and Urban Affairs Committee, Perdue should focus on protecting the public from financial abuse, not protecting his personal wallet.
These conflicts should not be tolerated. A senator whose personal wealth is concentrated in stocks of financial services may judge the need for consumer financial protections very differently from a senator who does not personally benefit from the support of bank stocks.
On the other hand, federal judges have long understood the need to avoid this type of conflict. The canons of judicial ethics explain that their official duties "take precedence over all other activities" and that judges must disqualify themselves from hearing a particular case whenever they or their family have a "financial interest in the matter". Advisory opinions explain that a judge should recuse himself from a case even if his spouse "even owns a share of shares" in a company concerned. Senators should not vote while making big bets on the companies and industries under their supervision.
The congressional securities business poses a unique danger as legislative activity is constantly moving the financial markets. Congress recognized this problem in 2012 when it passed the STOCK Act, clarifying that federal insider trading bans apply to elected members. Yet proving that a person has mis-negotiated inside information remains a challenge.
Consider Perdue again. His weirdly premonitory transactions on Cardlytics led to abnormal profits and a Department of Justice investigation. Despite his false claims that he was "exempt," we simply cannot be confident that he did not trade on the basis of Congressional inside information or other inside information. A closed investigation does not mean that no wrongdoing has been committed. Securities and Exchange Commission celebrates closed his investigation in Bernard Madoff before the truth about his record-breaking Ponzi scheme emerges. How much confidence should we place in an investigation by a partisan Justice Department known to be of service to President Trump's allies? Without a real understanding of the investigation being conducted, the stinking cloud of suspicion will persist.
Shifting our focus from the vulgar trades of Perdue to the larger system reveals a real need for reform. While no other senator has created a financial wallet like Perdue's, other senators also deserve criticism. Perhaps most notably, Loeffler serves on a supervising committee the New York Stock Exchange – whose president, Jeff Sprecher, is her husband.
Many reforms would offer improvements over the status quo. An eminent professor has offers by simply changing the House and Senate rules for members' financial transactions to follow the types of restrictions already placed on SOE executives. Each chamber could require its members to publish business plans in advance and return short-term profits. These sensible reforms have already been field tested with company CEOs and would go a long way in limiting the risks of insider trading.
Yet trade rules would not resolve the conflicts posed by elected officials continuing to own concentrated shares in the companies they oversee. Require broad diversification, such as Senator Elizabeth Warren, D-Mass., Proposed to improve this conflict.
Certainly, some might balk at these restrictions lest they dissuade people from running for office or holding public office. Strict restrictions could prevent a hedge fund manager's spouse from sitting in Congress.
While these possible costs are real, there is no shortage of representation by the rich and powerful in Congress. Ultimately, the inevitable challenges and trade-offs with reforms seem preferable to the current status quo. Members of Congress simply have too much material, non-public information – and too much power over state-owned companies – to be allowed to negotiate on the same terms as any ordinary member of the public.