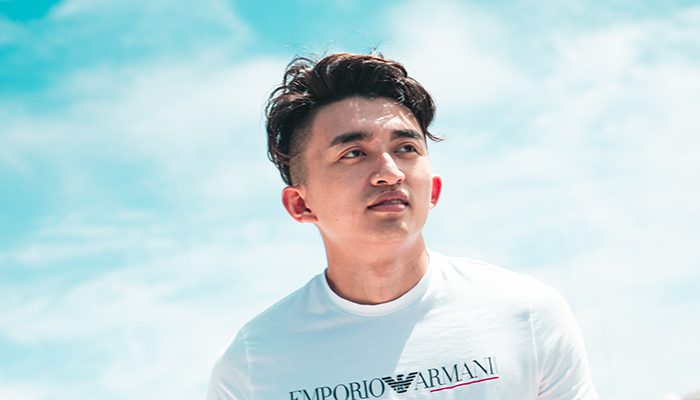 The Success Stories of a Penny Stock Trader; Interview with Steven Du, founder of the Steven Dux platform
In this interview, Steven Du will share with us his life experience as a successful trader, his successes, some tips on trading and some opportunities available on the Steven Dux platform.
Please tell us your name and about you?
My name is Xiuxian Du. I am also known as Steven Du or more commonly, Dux. I was born in Chongqing, China and come from a complex home.
I was brought up with a strong will and an open mind for business. In China, I was a bad boy, so much so that I reached a point where I was on the verge of failing in my classes. Fortunately, in my early teens, I came to America for a fresh start. I was determined to earn money and take care of my parents.
Being an international student, my options were very limited as to the type of work I could do. Eventually I found my calling through one of my classmate's spontaneous ideas during the summer. I opened a trading account with TD Ameritrade with my friend. Immediately I realized this was how I was going to make my money. In my head, it was the only option I had.
Opening this trading account put me on the road to due diligence. I studied all the trading books I could afford in a half-price bookstore. Plus, I looked online and found a few Stock Gurus.
I spent a lot of money learning wrong or outdated information. I also found out that there were a lot of fake gurus who just sold lessons, but never cared about their students. This is one of the main reasons why I made the decision to create an education service that filters out all the unnecessary information to make things easier and help people if they are broke students like me who can't afford to. allow all courses.
In college, my specialty was environmental engineering. I like to create things and make complicated things simple. But when I was in school, I didn't have enough funds to support my idea of ​​building different engineering models.
This is the reason why I wanted to make money on the stock market. Now I'm known as the guy who turned $ 27,000 into $ 4 million with penny stocks. I even teach people how I did it through my education department.
What is the Steven Dux platform and what services do you offer?
The Steven Dux platform This is how I offer my help to those who would like to follow in my footsteps. This is the second step in becoming consistently profitable. The first step you have to do yourself. Our services provide a virtual educational environment in chat rooms, databases, webinars, DVDs, statistics reports, etc.
The concept of all my trading strategies is based on psychology and statistics. We use both factors to predict the exact percentage of wins on each pattern. That's why we create databases to track all numbers and trades, run live webinars to help people read stock charts so they can have a better chance of winning in the market, and a DVD courses to teach people the basics of trading, as well as all the other services listed on the site.
Tell us about your summits and webinars, how it works and what are we waiting for?
Webinars are an opportunity for us to look at the market together, like coming to the teachers' office for help. You should expect a competitive environment that is first come, first served and the teacher has assistants. If you want to take your education to the next level, you need to register as one of my Freedom Challenge students. Only then will I know that you are serious and that you have taken the first step to invest yourself. In the webinar, you can expect to see how I trade and help you read the market better 2-3 times a week in the morning.
What is your strategic database?
Our statistical database records data from past transactions. At the first level, it contains basic information including entry, exit, date and symbol. The statistical database is based on our Trading Techniques DVD which presented the 8 main models of my trades. In our statistical database, we categorize all past transaction data into the corresponding models. In short, the first level contains all of my trades that match the pattern on our Trading Techniques DVD, and the data has been categorized into 8 different pattern groups. At the second level, we calculate the annual, monthly and weekly earnings rates for each of the registered models. We also calculate my fitted equity curve on each of the models based on 1,000 blocks of shares. In this way, the techniques provide an unbiased result by trying to rationalize the profit to be expected from a certain model over a certain period of time.
How important is your analytical report?
The importance of our monthly statistical analytical report lies in its data visualization. We are aiming for a clearer and simpler solution in the monitoring of data and in the usefulness of each of the data monitored. Based on the visualization, our clients can use them to understand the relationships of the index they themselves follow. This is not an inclusive representation of what is recommended in data tracking. It serves as a model for our customers when they try to create or improve their inventory data tracking sheet.
What solutions do you offer on Live Trading?
During live trading, I go over all of our students' questions in the recorded webinar or DVD course. More importantly, people can watch me trade and analyze a stock in real time, so in the long run, they will become self-sufficient and trade on their own.
Tell us about your training plans and the costs involved
Our training plans can be categorized into main categories: online and offline.
For the online training program: there are 3 types of subscription services available and 2 purchasable options for streaming content.
Subscription option 1: level 1 (monthly / annual purchase, $ 99 / month, $ 1,188 / year). Level 1 includes a daily watchlist of stocks relevant to our business objective. It also provides general chat room access when commenting on the best games for active trading hours in the market. I also post live alerts after entering and exiting trades.

Subscription option 2: level 2 (monthly / annual purchase, $ 149 / month, $ 1,788 / year). Level 2 includes everything that Level 1 has, plus access to my statistics database and monthly statistics analytics report.

Subscription option 3: Freedom Challenge: (annual purchase only, $ 7,500 / year after approval of request). Freedom Challenge includes everything from level 2. In addition to general chat access, Freedom Challenge students also have access to a Freedom-Challenge-Only group chat. Students can use it to discuss data tracking and model issues with like-minded peers and myself. With Freedom Challenge membership, you also have access to all of my live / past webinar streams. I host at least 2 webinars per week. Usually, the webinar will be hosted from 9:15 a.m. to 10:30 a.m. EST on Tuesday and Thursday (depending on trade and activity in the penny stock market). Sometimes I add additional webinars, especially for multi-day runners. Freedom Challenge Student also has free access to our streaming content

Negotiation techniques

Purchasable Streaming Content 1 ($ 1,200, or free with FC membership):

Negotiation techniques

. This is my first comprehensive introductory model video course. The content includes basic day trading information for beginners in part one, the introduction of 8 models and its advanced application in part two, live trading sessions in part three and webinars focused on data tracking in part four.

Purchasable Streaming Content 2 ($ 1,200):

The Duxinator.

To refine the details of our clients' trading process, I have developed my approach to advanced day trading concepts and applications. Based on the model that was introduced in

Negotiation techniques

, I illustrate details like volume forecast, double layer resistors, consolidation failures, etc. The information entered in the

Duxinator

The DVD adds more cohesion to its streaming content prior to the

DVD on trading techniques

.
Offline training and pricing (Market brain): I organize 4 private in-person trainings throughout the year. They are regularly planned according to the seasons. Each of the 4 sessions lasts 2 days. No matter where the Main Spirit is housed, the deadline would still be 9:00 am to 4:00 pm EST on both days. It costs $ 2,000 to buy a single session, $ 3,500 to buy 4 bundled sessions. When purchasing 4 sessions in a package, each session access does not expire. You still get 4 sessions even if you can't make it to a certain session.
What else would you like people to know?
People have the wrong mindset when considering an educational service. They want to get rich quick, but that is not how reality tends to work. Trading in the market is like playing sports. It takes years of practice to become good. So people have to be patient because it takes time.
For more information, visit Steven Dux's website: https://www.stevenduxi.com/