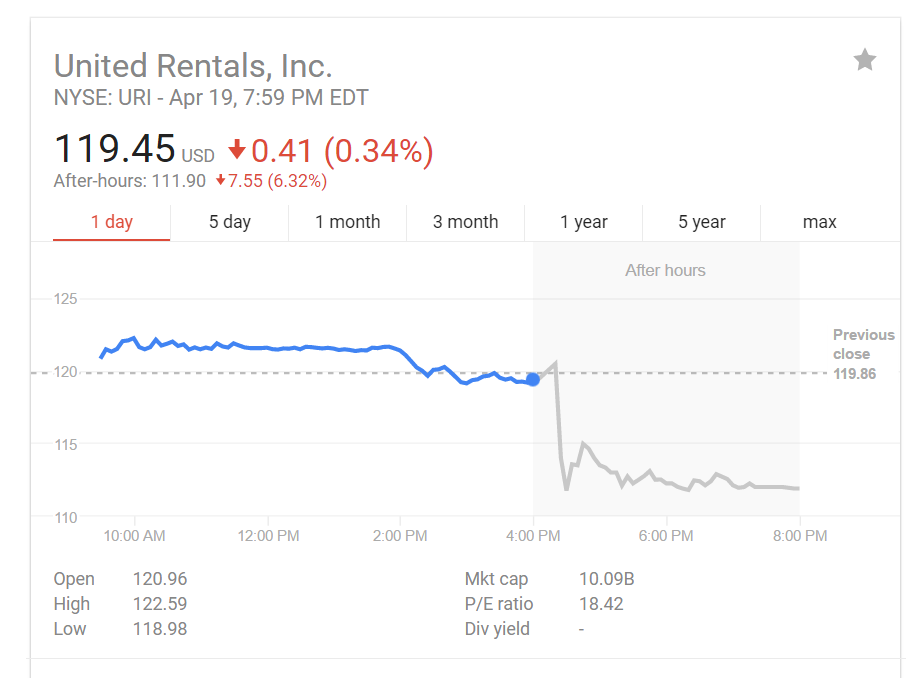 2 Day Trading Strategies That Always Work
If you ask a day trader if they think the market is going up or down for longer than a day, they probably won't have a good answer for you. Now, it's not because they can't make up their minds. It's because it's not their job. Day traders generally don't have a long-term opinion on a stock or security.
You see, a day trader starts their day in cash and ends the day like that. They may only care about a stock for a few minutes, or even seconds, just when they are in the trade.
Now, you've probably heard that some traders are permabears. Now that's true, to some extent. Some day traders prefer to trade bear markets, but why do you think that is?
The reason for this is that stocks are more volatile on the downside than on the upside. You will generally see stocks move much faster when they are selling and climb slowly when they are rising. Day traders love volatility, and they need stocks to make big moves, fast. That said, higher volatility generally equates to more opportunities for day traders. The faster the action, the better.
In addition to volatility, day traders also need volume. The more shares traded, the easier it will be for them to execute trades. In other words, traders need stocks to be fairly liquid, so they don't get swallowed up by wide bid-ask spreads.
Here's the thing…
Volatility has been kept alive and trading volumes have recently fallen. Not so long ago, Barrons wrote an article about how the first quarter of 2017 was the least volatile on record since the 1960s.
From what we said earlier, you can imagine this is a brutal environment for day traders. However, just because the whole market is dead, that doesn't mean there aren't ways to make money from day trading. Some stocks have catalysts, which could reveal opportunities for traders.
In fact, a commonly used strategy is mean reversion. For example, on April 19, 2017, equipment rental company United Rentals, Inc. (URI) announced its first quarter results, which is the catalyst.
The company released these highlights:
• Rental revenue (which includes owned equipment rental revenue, re-letting revenue and ancillary items) increased 4.4% year-over-year. Within rental revenue, owned equipment rental revenue increased 3.8% year-over-year, reflecting a 7.0% increase in rental equipment volume, partially offset by a 1.4% drop in rental rates.
• Time utilization increased 190 basis points year over year to 66.0%, a first quarter record for the company.
• Rental revenue for the Company's specialty Trench, Power and Pump segment increased nearly 17% year-over-year, primarily on a comparable store basis, while rental gross margin for the s improved by 240 basis points to 44.4%.
• The company generated $106 million in revenue from the sale of used equipment with a GAAP gross margin of 43.4% and an adjusted gross margin of 50.9%, compared to $115 million with a gross margin GAAP of 40.9% and an adjusted gross margin of 48.7% for the same period last year.
• The company generated $623 million of net cash from operating activities and $490 million of free cash flow3, compared to $604 million and $627 million, respectively, for the same period last year last. Net rental capital expenditures amounted to $113 million, compared to net income of $15 million for the corresponding period last year.
Source: United rentals
These results were announced in the "after hours". URI shares closed at $119.45.
Source: Google
Shares of the stock initially rose after earnings. However, over time, traders were able to digest the information, resulting in the stock selling 6.32% at $111.90 after hours. Now, this may have uncovered a trading opportunity in the stock.
If you looked at the options market prior to the company's earnings release, the at-the-money options straddle priced a 7% move. Now, option straddles are generally used to get a rough estimate of what the market expects, in terms of volatility, for a security. Now, since the URI is down 6.32%, almost in line with what the market was anticipating from straddle options, this might lead some traders to think: earnings don't look too bad. The stock is down about as much as the market expected, and the company has its conference call tomorrow morning at 11 a.m.
That said, a mean reversion trader might buy the stock in the morning, thinking the move is overdone and the risk-reward ratio is more attractive, if it goes long.
On the other hand, the momentum or trend trader will look to sell the security short, thinking that the selling pressure will only intensify.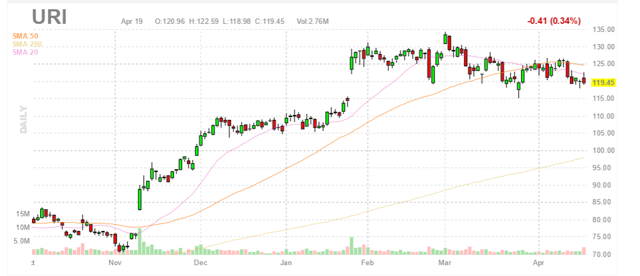 Source: finviz

With this in mind, opinions move the markets. With some believing the stock should trade higher, and others believing the stock should trade lower, adds volatility to the market. If everyone believed the same thing, the stock would have virtually no movement.
Now, what some day traders will do next is try to validate or disprove their idea. For example, traders can read what analysts are saying about the stock and see if it has received any upgrades or downgrades. Of course, listening to the conference call can be potentially useful.
They always check the latest information to see if it still matches their thesis. No portfolio manager here. The only thing that matters is what's going on right now.
You see, day traders are not married to their positions. In some cases, they may not even care what the business is doing, as long as it is moving and there is a chance to make money.
Some final thoughts on how to find day trading opportunities in a slow market:
Look for stocks with above-average trading volume. Then try to see if there is a catalyst pushing the stock up or down.

An earnings release is a real event. However, there are tons of rumors floating around throughout the trading day. Trying to figure out what's real from the BS can pay off, if you're quick.

Look for stocks that have gained or lost the most. They tend to get a lot of attention from traders.